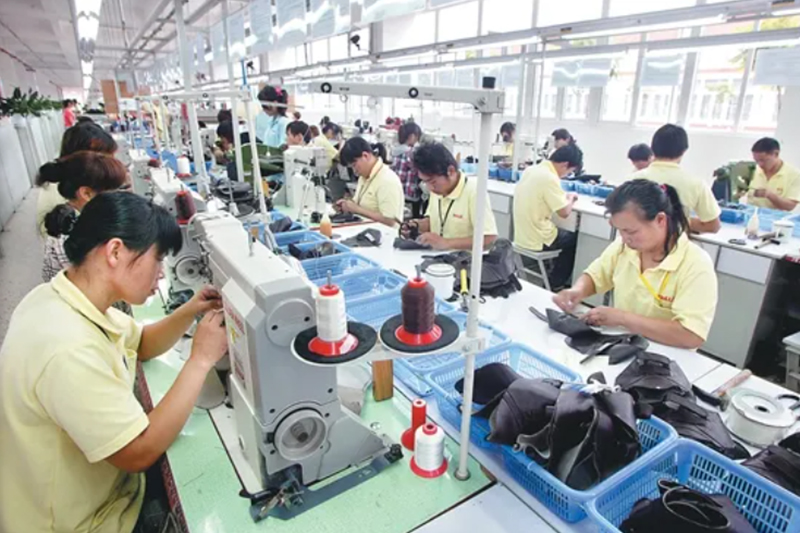 For a long time, the import and export trade of China's footwear products has always maintained the development trend that exports are greater than imports. In terms of exports, affected by the epidemic, overseas orders for footwear products in China fell. In 2020, the export volume of footwear products nationwide was 7.401 billion pairs, a year-on-year decrease of 22.4%.
In 2021, with the weakening impact of the epidemic, China's footwear exports rebounded rapidly, with 8.732 billion pairs of footwear exported throughout the year, an increase of 18.1% year-on-year.
Development trend of China's footwear industry
1. Pay attention to the construction of industry brands and actively cultivate high-end brands
China's shoemaking industry still prevails in the production mode based on OEM processing. In international exchanges, the bargaining power is generally not high and the profit is meager. However, some enterprises have the strength to March upstream of the industrial chain. For example, Jinjiang Sports Brands represented by 361, Anta and peak have gone abroad and become partners in major events in the world. Belle International, which ranks third in the global footwear industry after Nike and Adidas in stock market value, comes from China's leading women's footwear enterprises. The above brands have the potential to grow into internationally renowned brands.
2. Follow the trend of "Internet +" and promote industrial upgrading with channel innovation
The promotion of shangzi business and the popularity of the concept of "Internet +" have provided important ideas for the channel transformation of China's footwear industry. On the one hand, traditional physical store sales channels should be encouraged to maintain full cooperation with online channels. Offline stores should mainly carry out "experience marketing", scientifically arrange the spatial layout of physical stores, gradually reduce the number of employees, and speed up the innovation of online sales mode. The product sales can be completed by comprehensively using the three e-commerce modes of third-party e-commerce platform, self built e-commerce platform and e-commerce outsourcing, so as to timely collect market information, strengthen interaction with customers, and speed up inventory clearance; On the other hand, we should also take advantage of the current rapid development opportunity of the sports industry to strengthen the research and development of wearable devices.
---
Post time: Jul-19-2022